Muruch's Mid-West reviewer/photographer Jen "Coble" Hopper joined the crowd at Chicago's Metro theater on November 11th for a solo set by Fall Out Boy singer, Patrick Stump. You can see Coble's photographs and read her take on the concert below…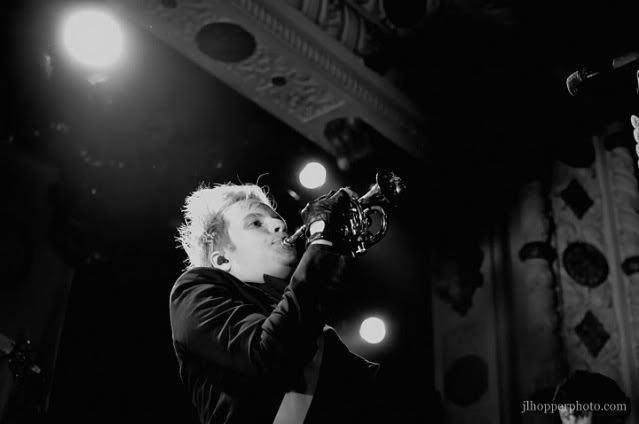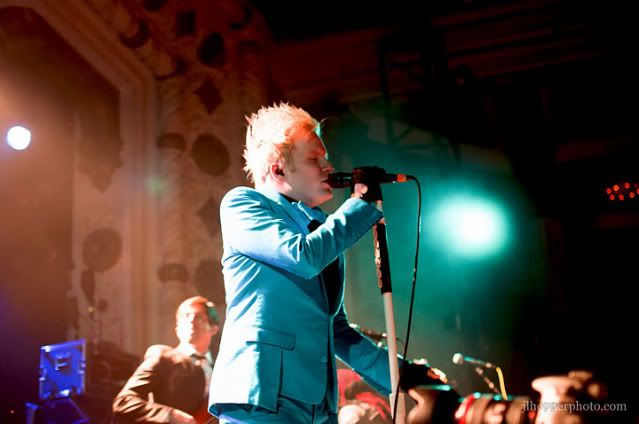 What do you get when you combine punk attitude, soul stylings, pop hooks, a can of redbull and a band of super-talented, crazy-faced musicians? Patrick Stump's solo project on tour.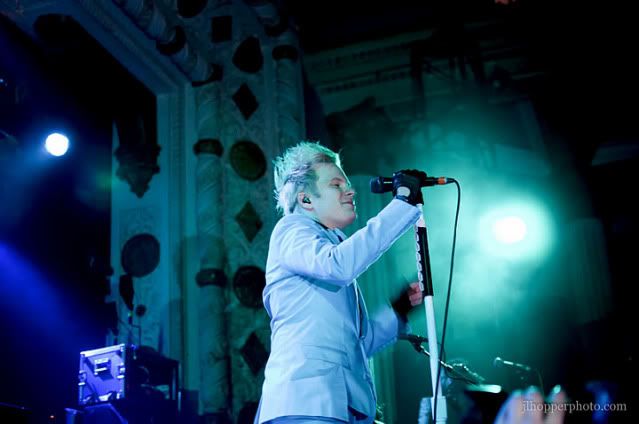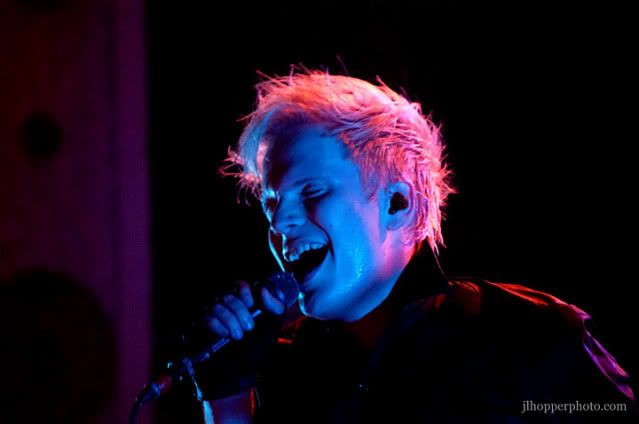 Patrick Stump released his aptly-named solo debut, Soul Punk
, just a month ago and has been touring with Panic! at the Disco over the fall. He plays every instrument on the self-financed album, and he's put together an excellent live band that share his spirit: guitarist Michael Day, keyboardist/saxophonist Casey Benjamin (who has performed with Mos Def and Q-Tip), drummer Skoota Warner (formerly of Ra), and Taking Back Sunday bassist Matt Rubano.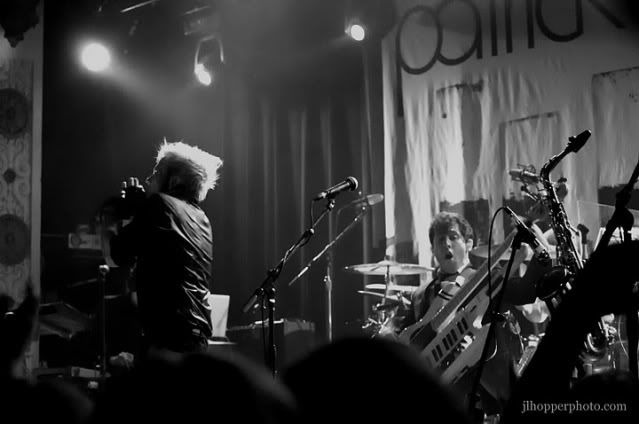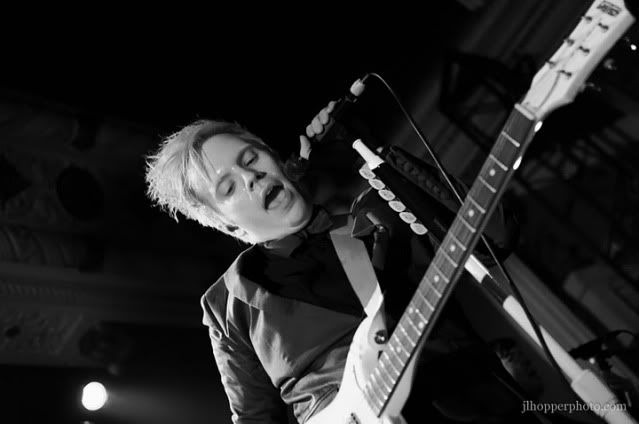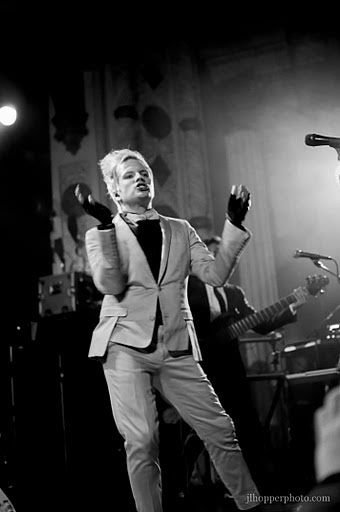 Though he's played Chicago's Metro a number of times as part of Fall Out Boy, Patrick thanked the audience: Performing a solo show at Chicago's legendary venue The Metro has been a dream for him. He and the rest of his band looked quite dapper in their mix of suits (turquoise, plaid and otherwise) to celebrate the occasion and his appreciation was evident in his high-energy prance, bright smile and occasional glance into the packed-to-the-gills VIP area.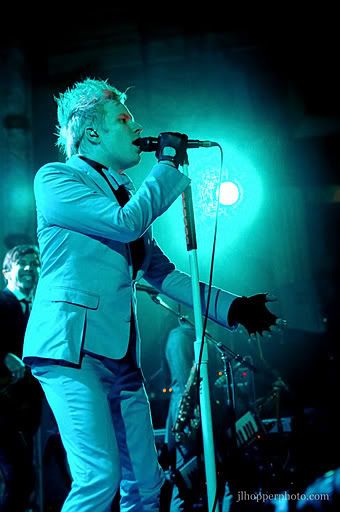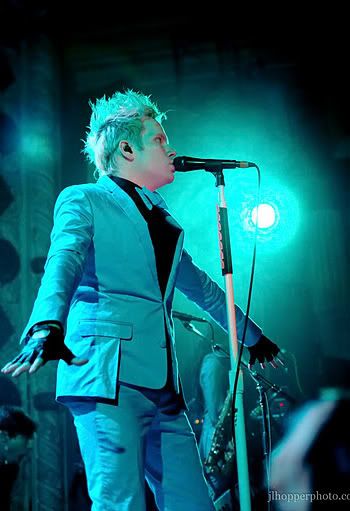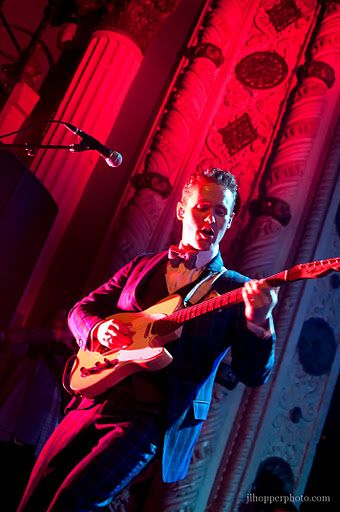 Patrick covered Bowie, performed a medley, belted out a ballad, picked up the drumsticks to accompany his band on the snare drum, played a tiny trumpet… All within the first three songs. And he really never stopped moving, prancing, spinning and gesturing passionately throughout the sadly brief sixty-minute set.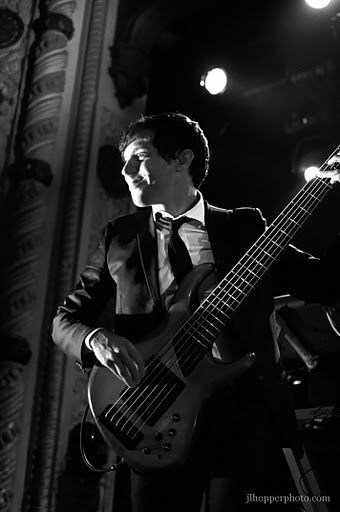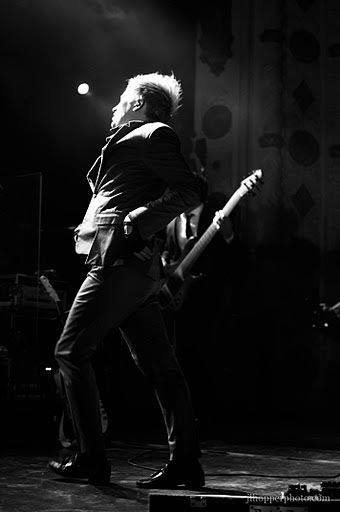 In interviews, Stump has spoken fondly about learning music with his father when he was growing up. Friday, he shared with the crowd that he knows "The 'I' in Lie" might sound a lot like Prince, but it's actually the kind of song his dad would write. Before disappearing for the encore, Patrick covered Phil Collins "In The Air Tonight" and went so far as to sing it from the drum kit while he played. Other highlights of the well-attended set included "Run Dry" and "Bad Side of 25," which most the audience sang back with great enthusiasm.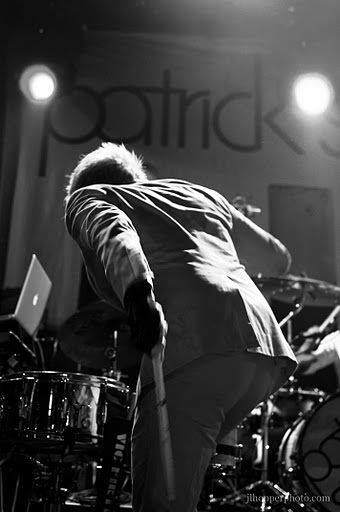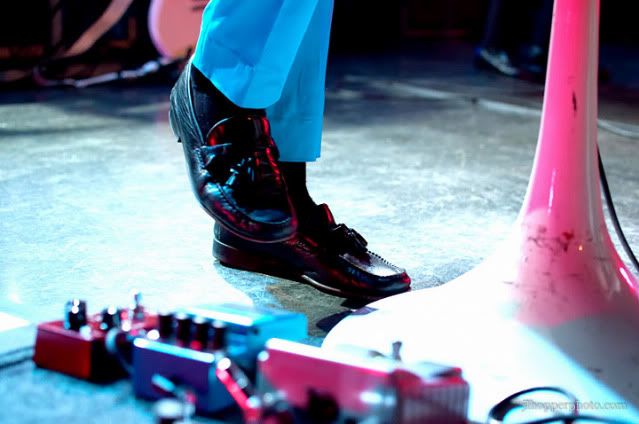 For any who were unsure how he would fair in the transition from Fall Out Boy, rest assured that Patrick Stump shines as a solo artist. He's a flurry of energy and his vocal delivery is as flawless live as on the record. Stump's musicianship was evident throughout the night and the closing singles, "Explode" and "This City," left the crowd aching for more.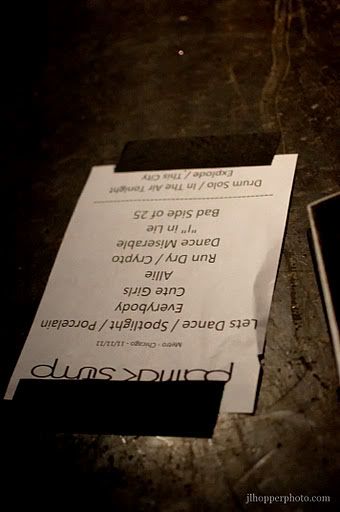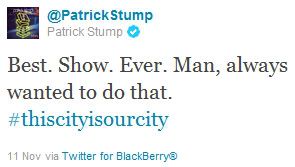 Buy Soul Punk @ Amazon