Guest Post By: Brendan
I opened Nathan Pacheco's new self-titled album with some hesitancy. Another "Popera" voice attempting covers of "Hallelujah" and the requisite "Nessun Dorma?" No thanks. But then I pressed play and here I sit with a huge smile on my face. Pacheco's voice is very good and deserving of the Josh Groban comparisons.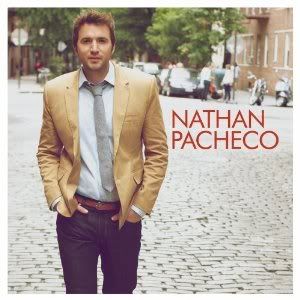 Particularly noteworthy are the original songs on the album, co-written by Pacheco. The centerpiece is an astonishing quartet of new songs which deserve to become modern classics – "Oyela," "Infinito Amore," "Tears from Heaven" and "Don't Cry."
They are followed by the slightly disappointing original track "Que L'Amour" before Pacheco climbs the summit of Lucio Dalla's ode to "Caruso," also covered on Jonathan and Charlotte's debut. To my ear, Pacheco's version is more accomplished.
Another standout on the album was a cover of "Now We Are Free," originally performed by Dead Can Dance's Lisa Gerard for the Gladiator soundtrack. Matt Chamberlain's drums help to make this a triumphant recording. I also appreciated the Celtic flavor added to the song and several other tracks by Eric Rigler's uileann pipes and tin whistle.
My favorite song from the album, "Infinito Amore," can be streamed below…
BUY @ AMAZON