Tag Archives:
owen wilson
In cinemas February 12th! I'm so excited! "I feel like I've taken crazy pills!"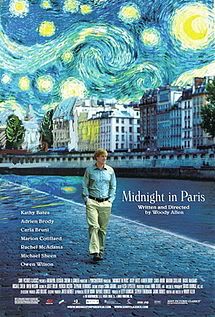 Woody Allen's new film, Midnight in Paris, is a romantic comedy in the most classic sense. The film's superstar cast includes Owen Wilson, Rachel McAdams, Michael Sheen, Kathy Bates, Allison Pill, Carla Bruni, Adrien Brody and Marie Cotillard.
I won't say much else about this wonderful, charming, magical little film, for I went in blind and enjoyed it immensely. Midnight in Paris has romance, mystique and a very unusual twist of fantasy…all set within various eras of the beautiful city of Paris. You must see it, you simply must.
Midnight in Paris Official Site