Mirah's recently released fifth solo album, Changing Light, has it all: cleverly poetic lyrics expressing deep emotion, heartstring-tugging melodies, lush orchestration and gorgeous vocals. The album features contributions from Mary Timony as well as members of Deerhoof and tUnE-yArDs among others, but Mirah's honey-dripped, intimate vocal phrasing gives the impression she's singing just for you.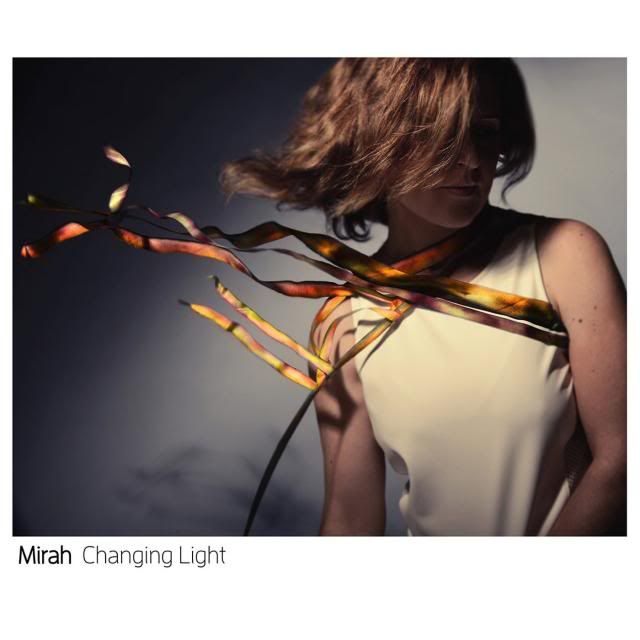 Said the goat to the shepherd: "I will cut your throat, I will eat you whole,
I will let you know who's in control of the mountain"
With those menacing lyrics wrapped in Mirah's sultry croon, "Goat Shepherd" gives the album a strong and fierce, hell-hath-no-fury opening.
"Oxen Hope" follows suit with another mesmeric lyrical fable using beasts of burden as a metaphor for the brutal end of a relationship.
Mirah herself has called Changing Light a breakup record, but its beauty and innovation transcend the personal turbulence from which it was inspired.
The beautiful, string-accented ballad "Gold Rush" builds to an exquisite symphonic crescendo.
Another highlight is "I Am The Garden," which seems to be a prerogative sequel of sorts to "The Garden
" from 2002's Advisory Committee
.
Changing Light is one of those multi-faceted albums that gets better and more exciting with each listen.
Mirah – Goat Shepherd (SoundCloud Page)