Muruch's Chicago reviewer Chelle and photographer Jen "Coble" Hopper were among the crowd when Foals performed at The Metro on April 26th. Chelle's review and Coble's photographs follow…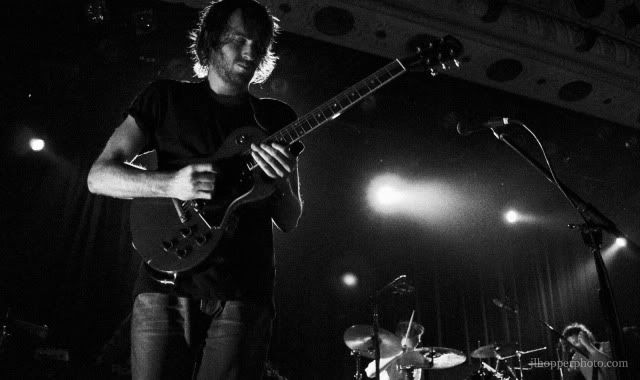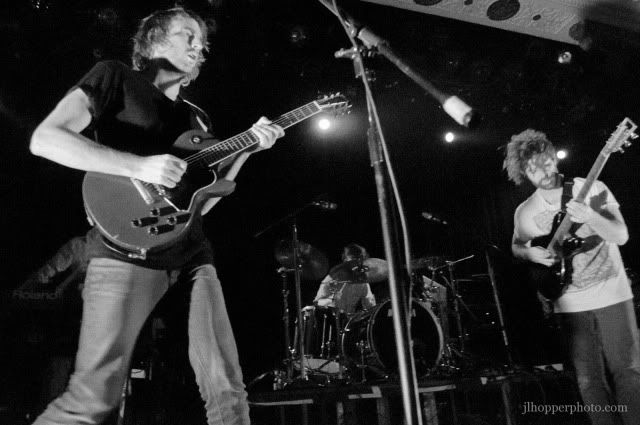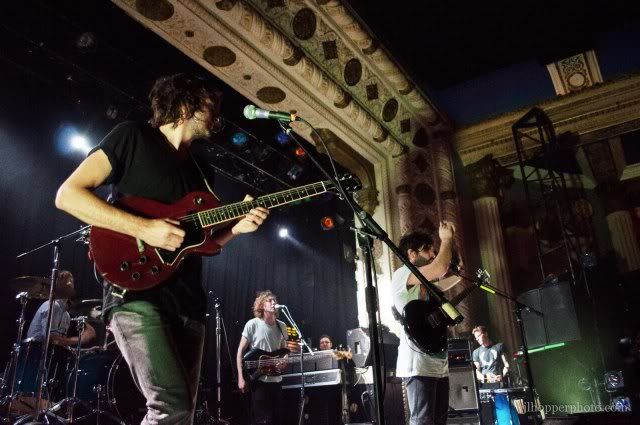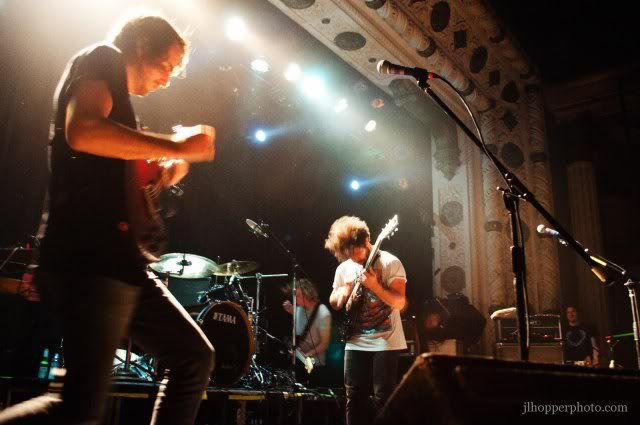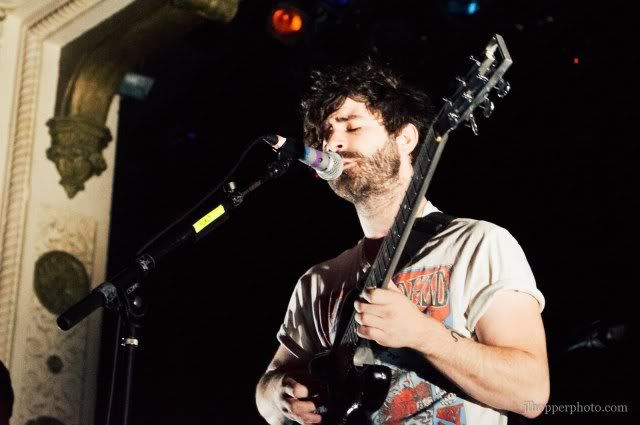 The Metro hosted UK's Foals on Tuesday, April 26th. Out on a North American tour to promote their second full length effort, Total Life Forever
, the set consisted of a balanced selection of tracks from both albums.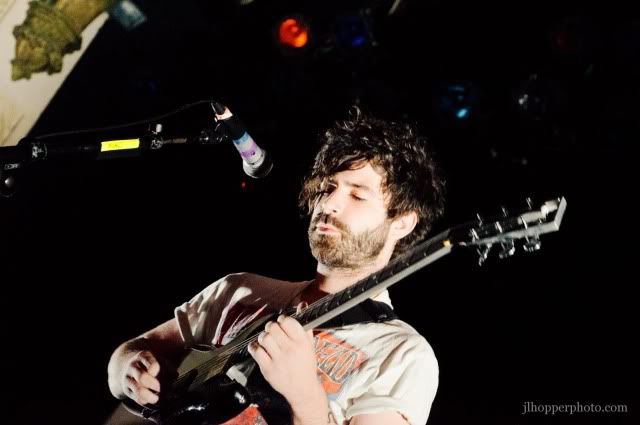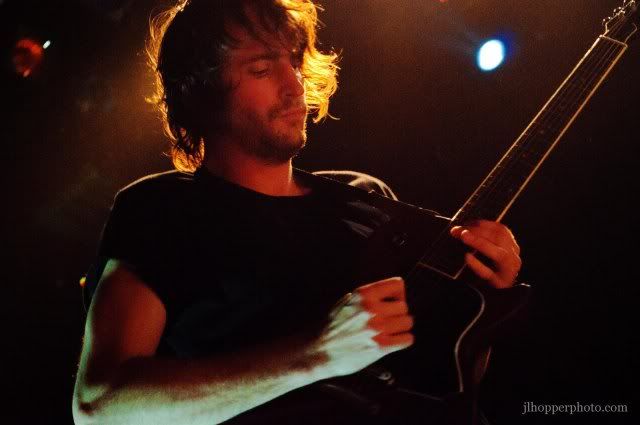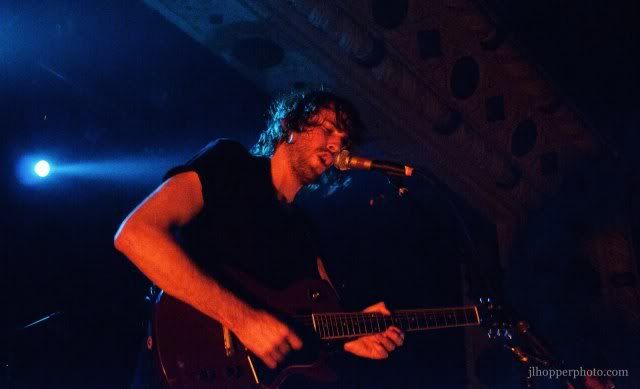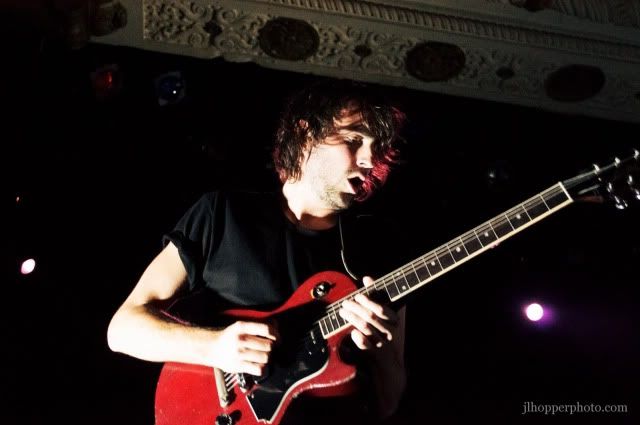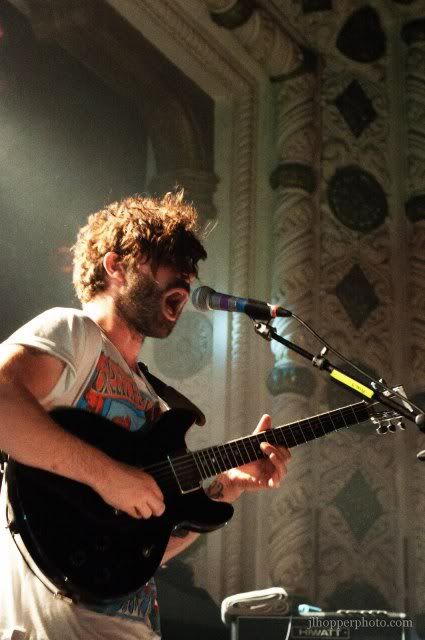 Much like the gradually building intensity of their songs, Foals' live show begins with a quiet, careful control, and spirals out into a frenetic, rousing flourish. In the middle the audience is treated to a layered, powerful performance that walks a fine line between fragmented and completely cohesive.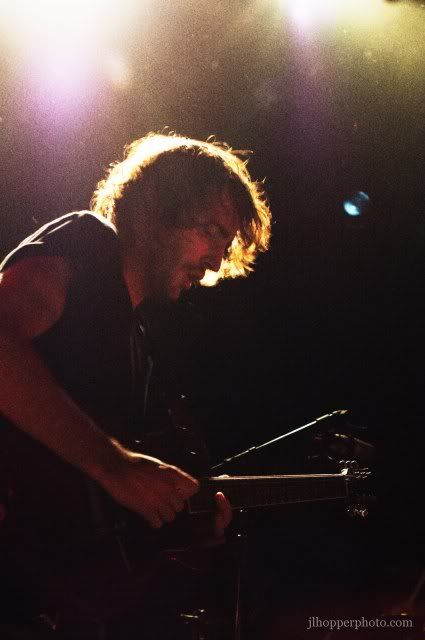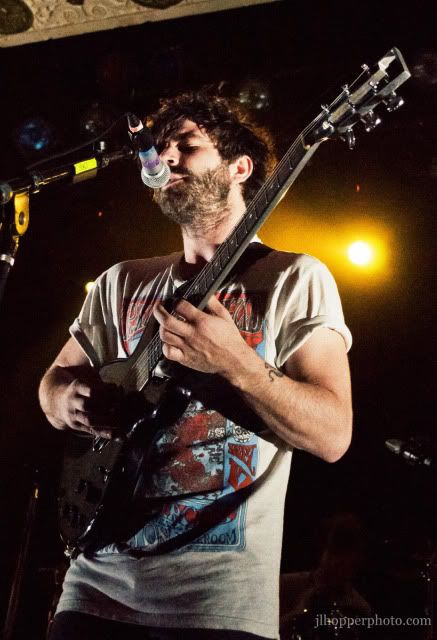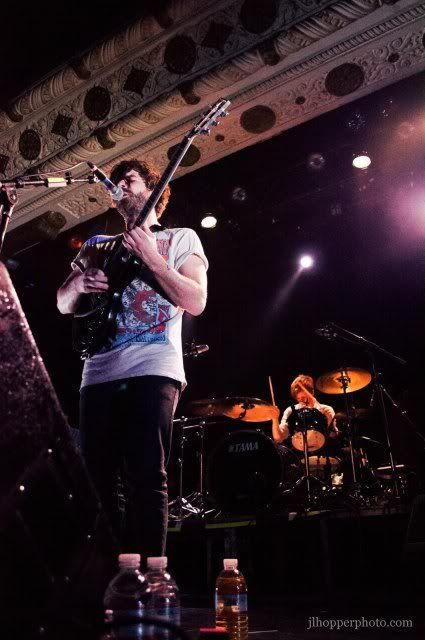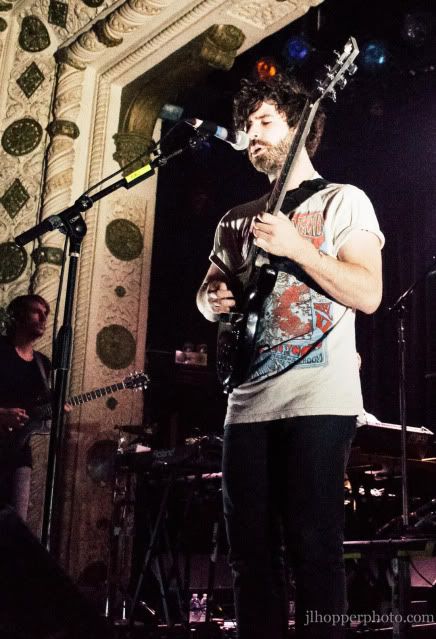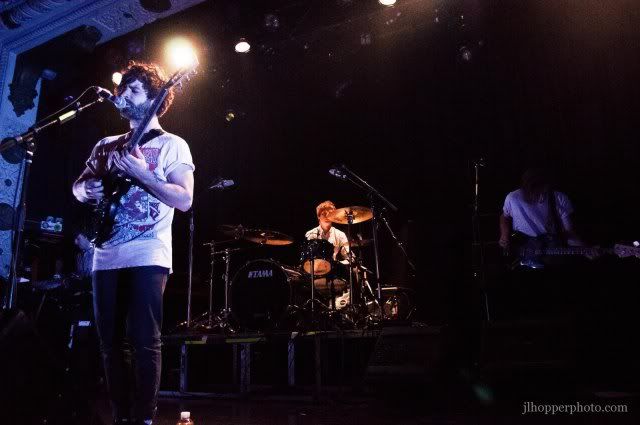 There's a quiet but powerful energy that Foals bring to their live show, one that exists only in glimpses on record. By the end of the set, front man Yannis Philippakis was literally climbing the walls and throwing himself into the crowd and his fellow band mates.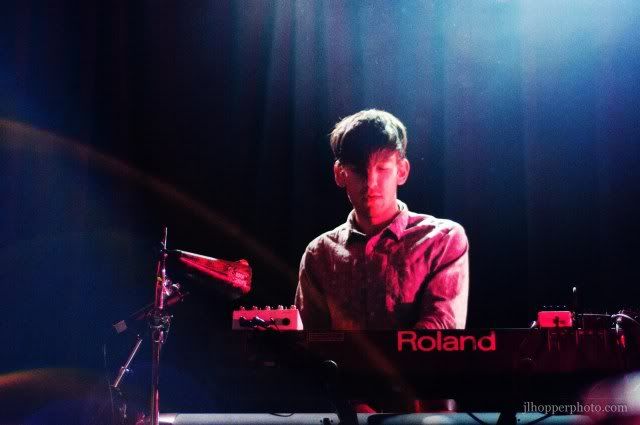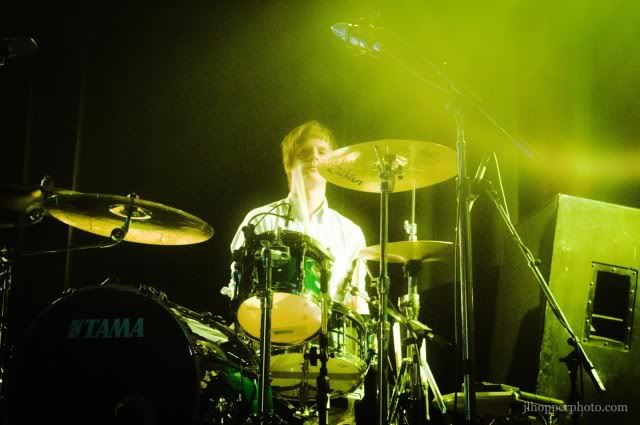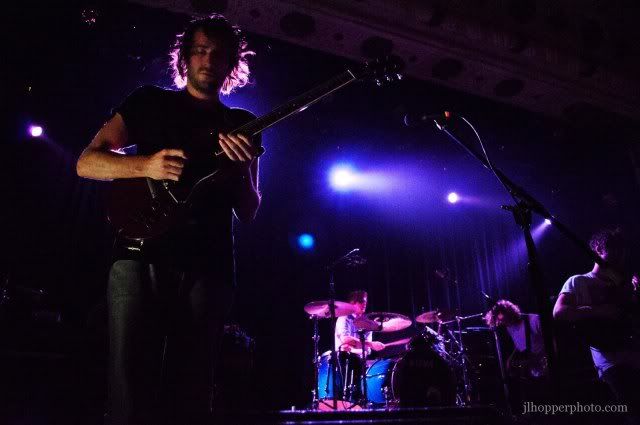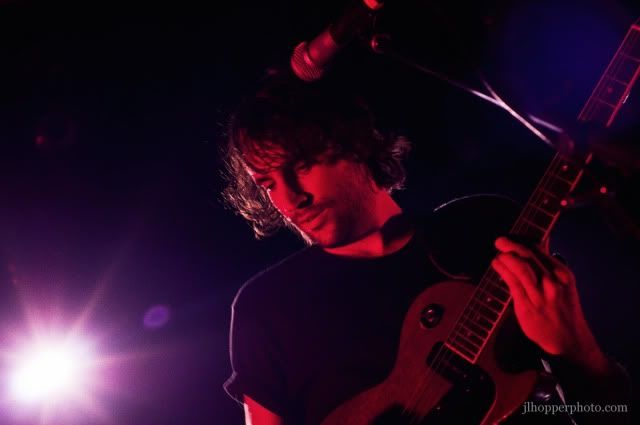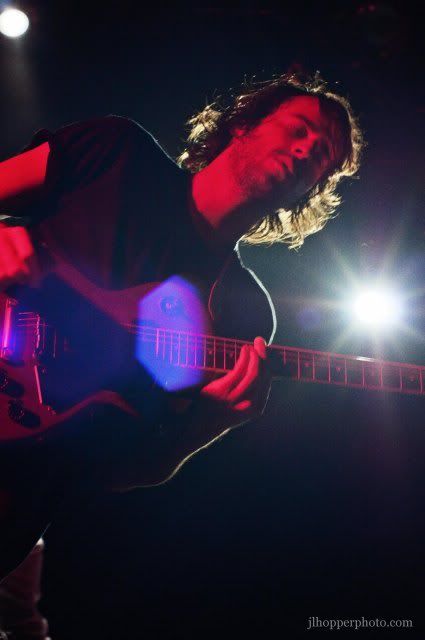 Foals are making rock music that exists just a step removed from what other acts are trying to do right now, and grandstanding antics aside, it's working for them.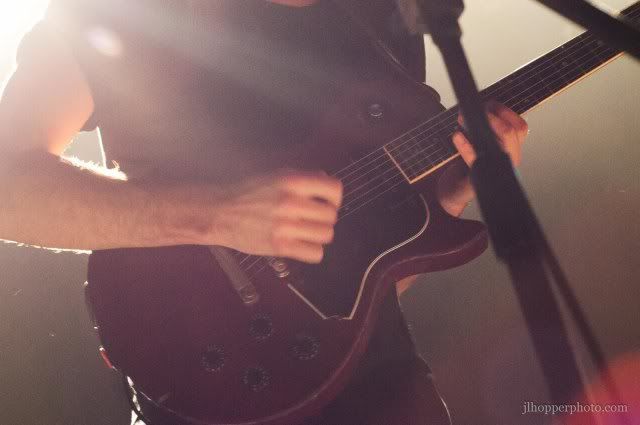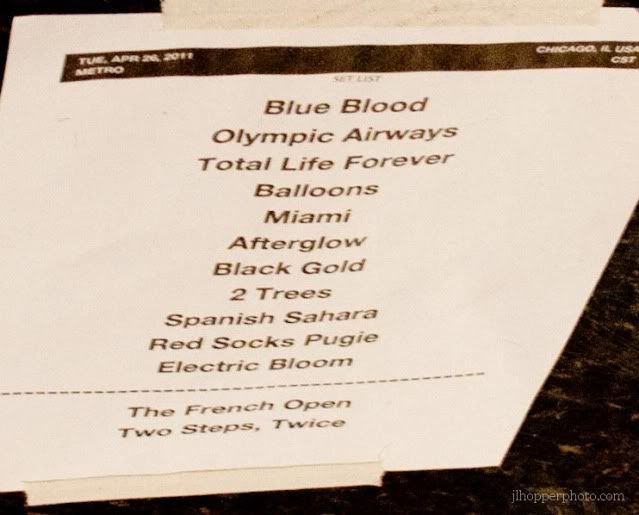 Buy Foals Music @ Amazon