Muruch's Mid-West reviewer/photographer Jen "Coble" Hopper caught Airborne Toxic Event's show at Chicago's Riviera Theater on November 9th. You can read Coble's review of the concert and download a free, legal mp3 from Airborne Toxic Event below…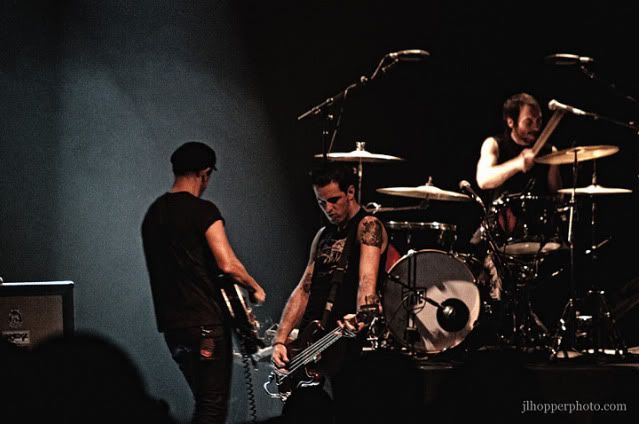 Dear Rock and Roll: Please bring more classical strings. Thanks. California indie-rockers The Airborne Toxic Event brought their dramatic, strings-infused rock sound to the Riviera Theater in Chicago on November 9 to an enthusiastic post-college crowd.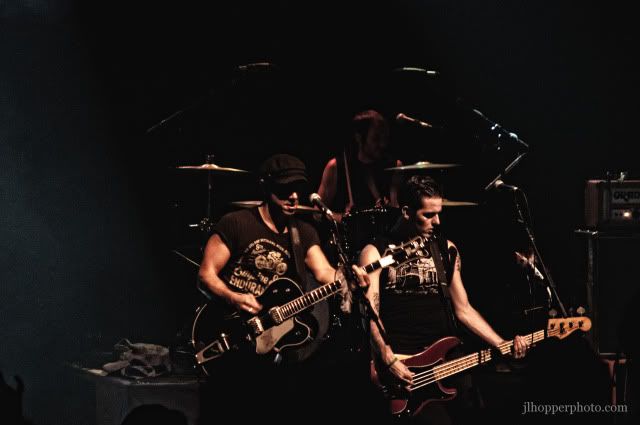 Frontman Mikel Jollett delivered a flawless performance, his voice soaring through well-loved tracks like "Gasoline," "Half of Something Else" and "Does This Mean You're Moving On."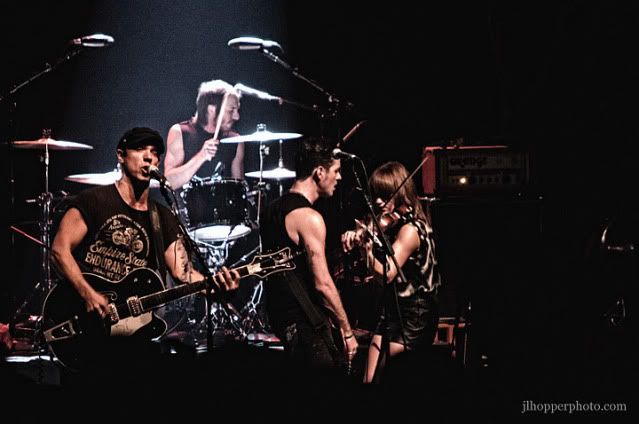 The band's diverse talent is reminiscent of Arcade Fire in the way that members seamlessly switch off instruments and bring in new ones throughout the set. Bassist Noah Harmon and Anna Bulbrook (keys, viola) had some terrific on-stage chemistry, playing off one another as Jollett belted out vocals to the crowd.
That said, the setlist was curiously structured: the singles "Gasoline," "Sometime Around Midnight" and "All I Ever Wanted" were played in the middle of the set, and the show was wrapped up with a mellow, acoustic song.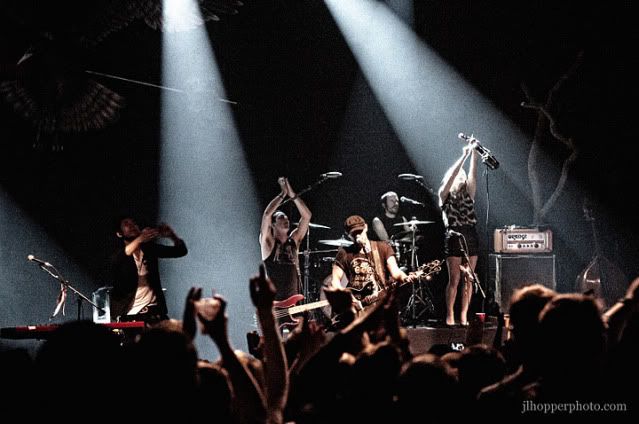 I wasn't as impressed with the selection of encore tunes, but the spotlights heightened the drama by fading in and out with the introduction of each instrument. The result was a symphony for the eyes as well as the ears.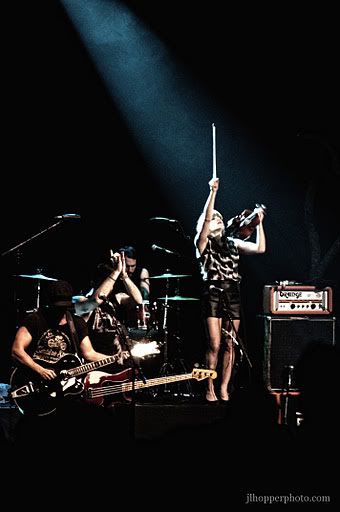 Airborne Toxic Event fills a gap in today's musical culture by fusing pop hooks, classical stylings, rock guitars and vocals with emotional storytelling. Their sophomore album, All At Once
, was released in April of this year.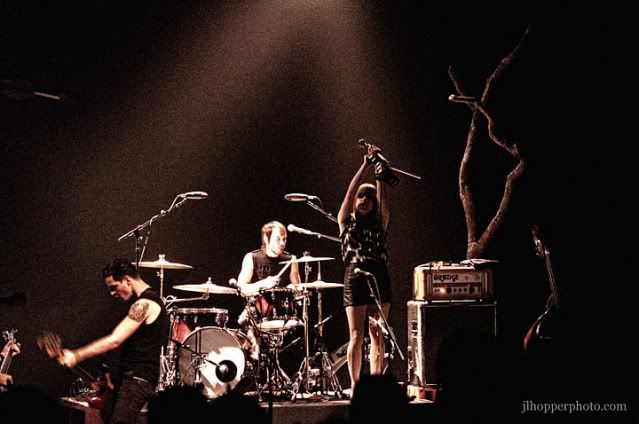 BUY @ Amazon
Airborne Toxic Event Official Site