Tag Archives:
rainbow rowell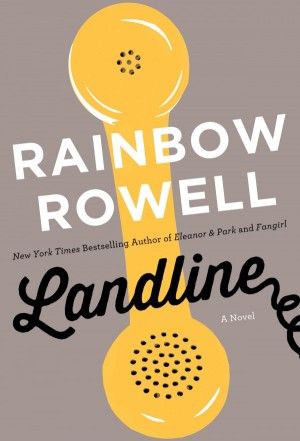 Rainbow Rowell has quickly become one of my favorite authors. I enjoyed Rowell's first two novels so much that, upon finishing Fangirl, I immediately dove headfirst into her spectacular third book, Landline
.
Star-crossed lovers, love triangles, long distance phone calls, quirky time travel, marital problems, crazy relatives, happy endings, second chances and a plethora of pop culture references….Landline is a love story of Nora Ephron proportions.
Granted, this story of an old yellow rotary phone that literally connects a woman to her past is speckled with plotholes.
Nonetheless, it culls the best elements from classic romantic comedies like Sleepless in Seattle and time travel rom-coms like The Family Man, Big and 13 Going on 30. And it's all wrapped up in Rowell's distinctively endearing voice.
If ever a book needed to be made into a movie, it's Landline.
Buy @ Amazon
I just finished reading Rainbow Rowell's Fangirl
and it's been a long time since I've enjoyed a work of contemporary fiction so much.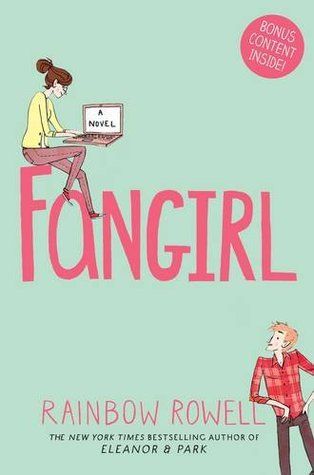 Much like Rowell's widely beloved previous novel, Eleanor & Park
, Fangirl is an easy but well written and extraordinarily empathetic YA book. Fangirl tells a lighter story than the emotionally wrought Eleanor & Park, which made for a happier albeit less captivating read. But the strength of both books is their authentic, relatable characters.
Fangirl is a love letter to fanfiction writers, replete with excerpts from its own Harry Potter-inspired fic and frequent Twilight references. Yet more endearing are protagonist Cath's geeky angst, her dysfunctional family (comprised of a rebellious twin sister, absent mother and bipolar father) and her Felicity-like freshman year of college.
I appreciate that Rowell's heroines remain uncompromisingly independent despite their glaring insecurities and only fall for good guys who treat them with kindness and respect – a far cry from the unhealthy and often dangerous relationships portrayed in other popular YA series.
Rainbow Rowell's novels expertly capture the awkwardness and blatantly emotional sincerity of teens in a heartfelt, deceptively simple way reminiscent of John Hughes movies. I hope Hollywood starts making movies based on her books, the world needs more of her kind of fiction.
Buy @ Amazon