Fiona Bevan's debut album, Talk to Strangers, more than lives up to the promise of its first single. The British singer-songwriter's quirky soul-pop style falls somewhere between Sheila Nicholls, Joanna Newsom and Corinne Bailey Rae, but these are tenuous reference points at best. Fiona is really carving a niche of her own here.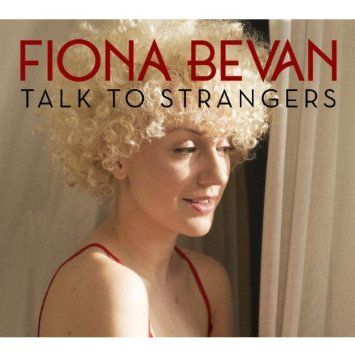 Fiona's rich lilt and jaunty instrumentation are particularly charming on "Rebel Without a Cause," "Slo Mo Tiger Glo" and the lovely "Us and the Darkness."
The standout track "The Machine" dives into murkier, funkier waters.
Other highlights are Fiona's exquisite, multi-faceted vocal on "Monsoon Sundance," the enchanting, buoyant "Pirates and Diamonds" and the simpler beauty of "Forwards."
I expect Fiona Bevan's Talk to Strangers to make it on my best of the year list for 2014.