Rufus Wainwright's House of Rufus
boxset was released by Universal Music on July 20th. The 19-disc set spans Rufus Wainwright's entire career and is the most complete and extensive collection of his work to date: all 6 of his studio albums (with bonus material), 2 live CDs (with previously unreleased songs), 4 discs of previously unreleased songs, demos and rarities – including all of Rufus' movie soundtrack recordings together on 1 CD, a collection of collaborations with friends and family members (including Leonard Cohen, The Pet Shop Boys, Rufus' father, Loudon, and his sister, Martha), 6 DVDs of live performances and album commentary, and 2 feature-length documentaries.
Encased in a lush, red, velvet-covered, 90-page hardback book, the discs are accompanied by rare and previously unreleased photos, Rufus' early hand-drawn tour posters, handwritten lyrics, four art prints and other memorabilia. The detailed liner notes also feature interviews with Neil Tennant, Martha Wainwright, Linda Thompson and Lenny Waronker as well as an introduction by Rufus himself. So you're pretty much getting Rufus' entire life and career all wrapped up in a pretty box…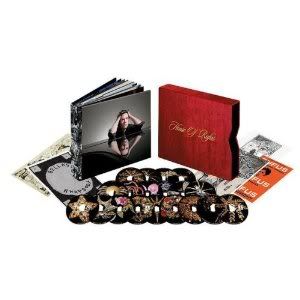 First, the studio albums. House of Rufus contains all 6 of Rufus Wainwright's studio releases: his self-titled debut, Poses, Want One, Want Two, Release the Stars and All Days Are Night: Songs for Lulu. And each album features previously unreleased bonus material.
Rufus Wainwright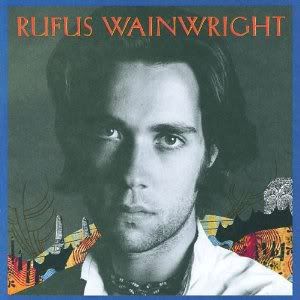 I first bought Rufus Wainwright's self-titled debut in the Poses era and was disappointed that it didn't instantly captivate me as the followup album did. The debut is still my least favorite of the studio releases, but jaunty multi-instrumental wonders "April Fools" and "Beauty Mark," the murky ballad "Barcelona," the retro-pop choir rendition of "Goodnight Sweetheart" and the exotic whirl of "Matinee Idol" certainly make it a worthy addition to this grand collection.
The Original Demos bonus disc, the tape of which secured Rufus' first record deal, features many of the same songs eventually recorded for Rufus Wainwright, in their raw, demo form. Sadly, though, the best song on the disc ended up on the cutting room floor of Rufus' studio debut. "Keep Cool Fool" is a jazzy little ditty that shows off Rufus' piano skills and hints at the more theatrical side of his personality that we'd all come to know and love through subsequent releases.
Buy Rufus Wainwright @ Amazon
Poses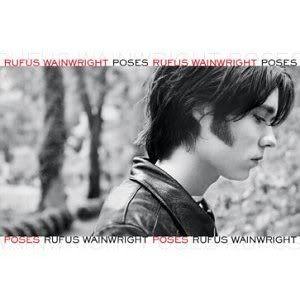 Rufus Wainwright's 2001 sophomore album, Poses
, was selected for Muruch's Classic Albums Appreciation Club. I enjoyed listening to it again so much that I was compelled to write a proper, in-depth album review, which I'll repost here. Though it was a favorite of mine when it was first released in 2001, I hadn't listened to Poses in several years. What a wonderful, unusual, consistently brilliant piece of art it is. I think it sounds even better today than it did when it was a newborn.
The opener of Poses, "Cigarettes & Chocolate Milk," is still a charmer with its lyrical list of various vices and irresistible indulgences all wrapped up in a jaunty piano tune.
Despite its title, "Greek Song" has more of an Oriental style with lush piano snaking through the intricate, exotic arrangement beneath Rufus' warm voice. The song was on nearly every mix CD I made in 2001 and remains my favorite on the album.
The title track dances in elegant circles, while the sensual downtempo beat of "Shadows" gently rises and falls with Rufus' graceful falsetto.
Catchy, quirky "California" rattles, clinks, bounces and purrs a perfect pop melody replete with backing "oohs."
Rufus' melodic, wistful "Grey Gardens" predated the renewed interest in the reclusive Beale family stirred up by Drew Barrymore's recent film. The song begins with a short audio clip from the 1975 documentary that inspired the film.
A gentle jazz pluck and rhythm floats through the slinky piano number "Rebel Prince," and the sinister edge of "Evil Angel" is softened by lovely classical horns and strings.
"In A Graveyard" is a pure, pretty piano ballad that probably earned Rufus all those soundtrack covers that followed.
Buy Poses @ Amazon
Want One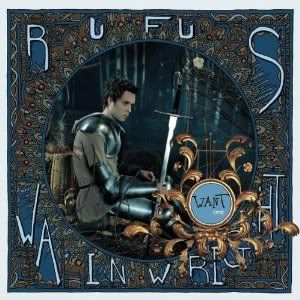 Want One opens with the delicious hum, stomp and clang of "Oh What a World" – a modern classic covered by Sonos. "Movies of Myself" finds Rufus exploring a bigger pop band sound and he gets a little Elton John meets ELO (which I love) on "Go or Go Ahead." The horn-adorned space circus "Beautiful Child" is another delight, but I do love Rufus' low key, jazz piano croon best as in "Harvester of Hearts."
Buy Want One @ Amazon
Want Two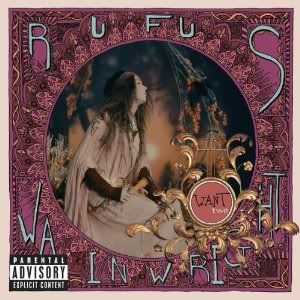 The best of Want Two are the classical arrangement of "Little Sister," the folk-influenced instrumentation of "Hometown Waltz" and the live performance of "Coeur De Parisienne." Otherwise, the album doesn't appeal to me as much as his other releases.
Buy Want Two @ Amazon
Release The Stars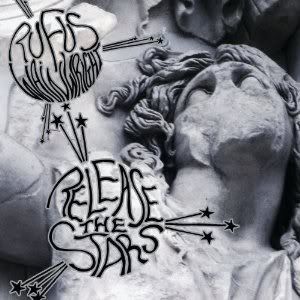 With the possible exception of Poses, Release The Stars is probably Rufus' most commercially accessible album due to its pop sheen. Lyrically, however, it's one of his more personal works and layers of brilliance lurk beneath the smooth surface. "Slideshow," "Do I Disappoint" and the album's brassy title track are the prime examples – each burst from a pretty but standard piano pop melody into a cacophony of vocals and instrumentation. The elegantly somber, Cohenesque ballad "Leaving for Paris No. 2" is another standout.
Buy Release the Stars @ Amazon
All Days Are Night: Songs for Lulu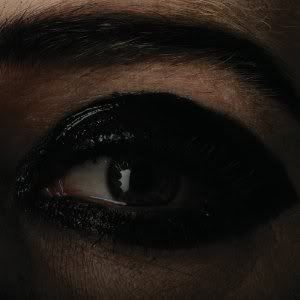 A concept album equally inspired by Shakespeare's Sonnet 43, silent film star Louise Brooks and the death Rufus' mother, Kate McGarrigle. Highlights are atmospheric French ballad "Les Feux D'Artifice T'Appellent," the heartbreaking "Martha" – with its opening lyric "Martha, it's your brother calling, time to go up north and see Mother, things are harder for her now" – and the crashing classical piano of "Sonnet 10" (wow, I'd love to hear Rufus try some Chopin) and "What Would I Ever Do With a Rose?"
Buy All Days Are Nights: Songs For Lulu @ Amazon
Next, the concert CDs: Milwaukee at Last!!! and the 2-disc Rufus Does Judy at Carnegie Hall, both also featuring previously unreleased songs from the respective shows.
Milwaukee at Last!!!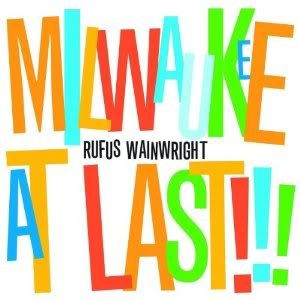 Recorded live at Milwaukee's Pabst Theater in August 2007, Milwaukee at Last! is one of my least favorites in the collection. But it isn't a total loss. There's another pretty version of "If Love Were All," a fine rendering of the traditional "Macushla" and a splendidly horn-accented "Rules and Regulations."
Buy Milwaukee At Last!!! @ Amazon
Rufus Does Judy at Carnegie Hall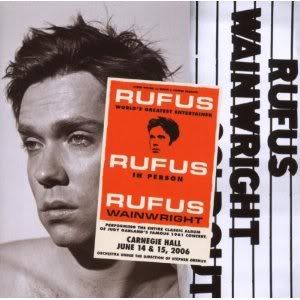 Aside from Poses, this 2-disc live tribute to Judy Garland was my most anticipated part of the boxset. Recorded live at Carnegie Hall on June 14, 2006, backed by a 36-piece orchestra and arranged by Broadway composer Stephen Oremus (Wicked, Avenue Q), Rufus recreated Judy Garland's legendary 1961 "The Greatest Show of All Time" concert song-for-song in its original venue.
I listened to the original Judy Garland album recently and I actually prefer many of Rufus' covers to Judy's, but that's more due to my own preference for July's earlier recordings to her latter cabaret work (aside from "The Man That Got Away," nobody sings it like Judy) than the strength of Rufus' album.
My personal favorites on this album are Rufus' beautiful, melodic renditions of "A Foggy Day," "Every Time We Say Goodbye," "I Can't Give You Anything But Love" and "Over the Rainbow" (my all-time favorite song). His soaring vocals on "Alone Together"and "If Love Were All" and the torchy renderings of "Stormy Weather" and "Someone to Watch Over Me" by his sister, Martha Wainwright, are also highlights.
Sadly, many of the faster tempo songs ("Come Rain or Come Shine," "Chicago," "Get Happy," "Just You, Just Me," etc.) just aren't flattering to his voice. The brassy, bombastic "Puttin on the Ritz" is the exception. And regardless of any weaknesses, I really respect the concept of recreating Judy's concert, the good songs are really great, the instrumentation is impeccable throughout, and you can hear in Rufus' voice how much the evening meant to him and also how much he enjoyed it.
Buy Rufus Does Judy @ Amazon
Also in the boxset are more discs of previously unreleased songs and rarities:
Rufus at the Movies features all of Rufus' movie soundtrack songs, including "Hallelujah" from Shrek, The Beatles' "Across The Universe" from I Am Sam, "Bewitched, Bothered, Bewildered" from The History Boys, "Complainte de la Butte" Moulin Rouge, "I'll Build a Stairway to Paradise" from The Aviator and, of course, "He Ain't Heavy, He's My Brother" from Zoolander. His deadpan take on Leonard Cohen's "Hallelujah" falls flat compared to the original or the Jeff Buckley and Allison Crowe versions, but then those are lofty heights to climb for anyone. Otherwise, I love this collection.
Friends & Family is a collection of collaborations with Leonard Cohen, Antony, Joan Wasser, Rufus' father, Loudon, his sister, Martha and many more. Rufus' live acoustic cover of "Chelsea Hotel No. 2" and his live tango version of "Everybody Knows" are among my favorite versions of the Leonard Cohen classics. The moody pairing of "To America" with Joan Wasser (of Joan as Policewoman) and "What Can I Do" with Anthony Hegarty (of Anthony of the Johnsons) are also stand out tracks. Rufus and Kate McGarrigle harmonize as only a mother and son could in the folk ballad "Lowlands Away" from Rogue's Gallery and his sister Martha joins them for "What'll I Do." His plucky duet of "Tired of Wasting Time" with Sloan Wainwright shows his folk music roots.
Rufus Rarities seems a bit uneven due to the hodge podge nature of the disc, but it does feature the slinky, bluesy number "A Bit of You," quaking "In With The Ladies," a lovely croon of "Miss Otis Regrets" and a fantastic plucky take on "St. James Infirmary."
There will also be 6 DVDs in the set (I was only given music to review) – Live at Fillmore, Rufus Does Judy at the London Palladium, Milwaukee at Last!!!, and a Release The Stars album commentary and live performance – and the 2 feature-length documentaries All I Want and Prima Donna, the Making of An Opera.
As much as I loved Poses, I always thought before that a little bit of Rufus went a long way. But this new box set rekindled my joyful enthusiasm for Rufus Wainwright's music, immensely increased my appreciation of his talent and artistry, and left me in awe of the sheer amount of work he's done in the past decade.
Buy House of Rufus @ Amazon
Rufus Wainwright Official Site