Trent Dabbs will release his eighth solo album, The Way We Look At Horses, on November 5th. Dabbs was previously one half of Sugar & The Hi-Lows and nabbed some mainstream attention by co-writing the Nashville tv show hit "Undermine." With The Way We Look At Horses, the Nashville singer-songwriter has crafted a masterful and exquisite song cycle that brilliantly bridges the gap between Elliot Smith's pensive folk-pop and Ryan Adams' rustic alt-country.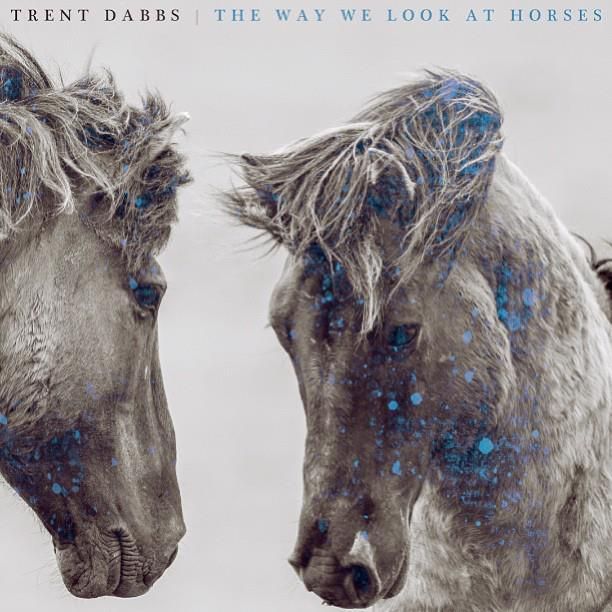 The title track opener is a haunting, lovely rumination on Equine Therapy – the use of horses in treating patients with post-traumatic stress and other physical and mental disorders. The song is extraordinary for many reasons, not the least of which is its remarkably lush, intricately layered instrumentation. The gorgeous gallop-mimicking rhythm in the intro is matched by sprawling, wave-like piano at the end.
The catchy "She's My Destination" kicks up the tempo with an intensified rhythm. You can stream the song below.
"Mountain Song" is an atmospheric, Americana melody that's somehow intimate and panoramic at same time.
"Last of Its Kind" at first seems to continue in the quiet Americana vein before suddenly rising in a surprising electro-pop surge that's almost classical in structure.
"Midnight Walls," "Confetti Girl" and especially "Thousand Nights" are just begging to be used in some Cameron Crowesque love story.
After suffering through one of those musically disillusioned states common to reviewers, I'm so happy and relieved to have fallen in love with this album. I can't remember the last time I listened to an entire album repeatedly without skipping at least one track.
The Way We Look At Horses is moody, melodic and magnificent. It's certainly one of the best albums of the year and one whose songs stay with you long after it ends.
Buy @ Amazon