Janelle Monáe will participate in a live-streaming interview on November 3rd at 4:00 p.m. EST, and you Muruch readers have been given the opportunity to submit the questions she'll answer first!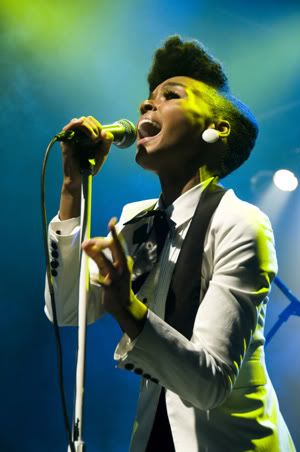 The live interview will celebrate the launch of Levi's® new online community for women Shape What's to Come. Janelle will answer questions from fans all around the world, and you Muruch readers are among the first in line…
If you could ask Janelle Monáe anything, what would it be? Comment to this post with your questions for Janelle.
I will submit your five best questions to Janelle's agent this Friday, October 29th. Her agent will then choose the top three questions from Muruch and other music blogs to be read to Janelle during the live interview. Even if we don't make the final cut, Muruch will get a shout-out at the end of the livecast just for our participation.
You can read my rave review of Janelle Monáe's magnificent album The ArchAndroid by clicking here.