I really wanted to hate this album, or at least feel indifferent enough to ignore it. I tried, really I did. I didn't even listen to the unrequested advance promo I received. Then a second promo arrived from Jones' record label, so I thought I'd see how bad it is while I mopped the kitchen floor. I still can't believe I like a Tom Jones album. The man best known to my generation for his vomit-inducing cover of Prince's "Kiss" and even more atrocious dance hit "Sexbomb" has recorded what I must admit is a twisted, bluesy and actually quite good Americana album. A collaboration with producer Ethan Johns, the album was recorded in Peter Gabriel's Real World studio and features covers by such artists as Bob Dylan, Paul Simon and The Low Anthem.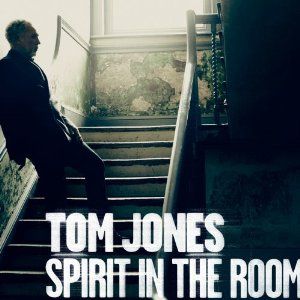 The weird, Western noir isn't quite Nick Cave, the blues wailers aren't quite Screamin' Jay Hawkins and the reflective old man country songs aren't quite Johnny Cash, but you can hear those influences in several songs and they definitely suit Jones' voice. And there's no denying the instrumentation on the album is superb.
Highlights are Leonard Cohen's "Tower of Song" (the video of which you can watch below), Tom Waits' "Bad As Me," Joe Henry's "All Blues Hail Mary," "Hit or Miss," and Blind Willie Johnson's "Soul of a Man." The album also includes a cover of The Low Anthem's "Charlie Darwin."
So yeah, judge me if you must, but I like a Tom Jones album.
BUY @ AMAZON