Contest Closed
West Virginian singer-songwriter Jeff Ellis has returned home from his second US Army tour of duty in Iraq. I'm happy to have the opportunity to give away 1 copy of his magnificent CD The Forgetting Place (click the album title to read my rave review). Jeff will also be performing live at several local venues. Tour dates and giveaway details are below…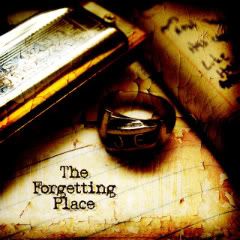 The Prize:
1 copy of Jeff Ellis' new CD The Forgetting Place
The Rules:
Comment to this entry with your email address and the name of your favorite local artist (or just your favorite artist if you don't like anyone in your locality). All new comments are moderated to avoid spam (which is why you must include the required text in your comment), so it may take a day for your comment to appear if you haven't commented on Muruch before.
Note: This contest is open to everyone, but all contestants must enter with a valid email address and the name of an artist in order to qualify. The winner of the contest will also be required to provide me with their full name, phone number and postal address for shipping purposes.
The Deadline:
The contest will end on Friday, August 27th. The winner will be chosen at random and contacted via email.
Go now go! And tell others.
Jeff Ellis Tour Dates:
Aug 6 – Harley Davidson Store – Huntington, WV
Aug 13 – Live On The Levee – Charleston, WV
Aug 14 – V Club – Huntington, WV
Aug 26 – Pullman Sq. Summer Series – Huntington, WV
Sept 4 – Chief Logan State Park Amphitheater – Logan, WV
Sept 15 – Borders Bookstore (850 Grand Central Mall) – Vienna, WV
Sept 16 – Jackie O's – Athens, OH
Sept 17 – Borders Bookstore (120 Huntington Mall) – Barboursville, WV
Sept 18 – Fairplain Yacht Club – Ripley, WV
Sept 19 – Borders Bookstore (9459 Colerian Ave) – Cincinnati, OH
Sept 20 – Borders Bookstore (4530 Eastgate Blvd) – Cincinnati, OH
Sept 21 – Borders Bookstore (2700 Miamisburg Centerville Rd) – Dayton, OH
Sept 23 – Borders Bookstore (6670 Sawmill Rd) – Columbus, OH
Sept 24 – The Boulevard Tavern – Charleston, WV
Sept 25 – 123 Pleasant – Morgantown, WV
Oct 2 – Huntington Music & Arts Fest – Huntington, WV
Oct 14 – The Purple Fiddle – Thomas, WV
Oct 15 – Jabberwock – Elkins, WV
Oct 16 – Court Street Grill – Pomeroy, OH
Oct 29 – Empty Glass – Charleston, WV
Oct 30 – Shamrocks – Huntington, WV