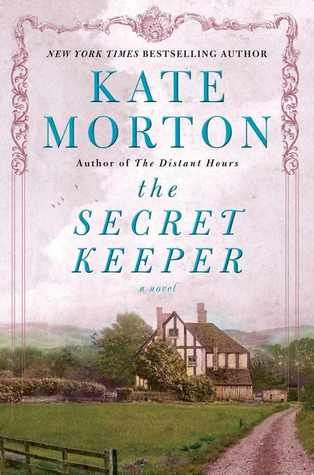 Kate Morton's The Secret Keeper is truly a page turner. It's a rather thick hardback (yes, I still read actual books!), so I was shocked to finish reading it in one weekend.
Morton, author of The House at Riverton, is one of my favorite modern authors. She has a knack for writing prose that is beautifully descriptive and somewhat flowery, but light enough to keep a flowing pace. This is especially true of the very suspenseful The Secret Keeper.
While time-shifting chapters between two generations has become quite a popular construct in contemporary fiction, The Secret Keeper is the rare novel whose two worlds and two protagonists are equally interesting and fully developed.
The central story focuses on the life of Laurel Nicolson, an aging actress who witnessed a disturbing event in her childhood and has kept it a secret from her siblings ever since. No, this is nothing like Atonement. The event happens in chapter one, but it's a riveting scene I won't spoil for you. As adult Laura delves into the mysterious history leading up to that event, we are transported back to her mother's youth.
Laura's mother, Dorothy, shares equal billing in this tale. She's a very complex, very human character — at times unlikable, at times sympathetic. Morton deftly takes us back and forth from the blitz of WWII-era London through the 1960's and into the modern age, weaving a universe of mystery and suspense all along the way. Again, I don't wish to spoil the story. It's so well designed and executed that, for once, the twist at the end took me completely by surprise.
I hadn't planned on doing a Best Books list this year, but The Secret Keeper may be the motivation I need to do just that.
BUY @ AMAZON