It's that time again! Following are my Top 25 Albums of 2010. Like 'em or not, these are the albums I've personally enjoyed and listened to most often in the past year. Click on the album titles to read the full reviews, purchase the albums, and, in some cases, download mp3s…
*Honorable mention to Florence + the Machine's Lungs, which would have been #2 on this list had it been released this year.
Muruch's Top 25 Albums of 2010
25.
Sheila Nicholls: Songs from the Bardo
"…I was so excited to see Sheila Nicholls name on a new press release!…genre-hopping…moody experience…Sheila's lovely vocals drive every song"
Sheila Nicholls – Bardo (mp3)*
Sheila Nicholls – Natural Law (mp3)*
24.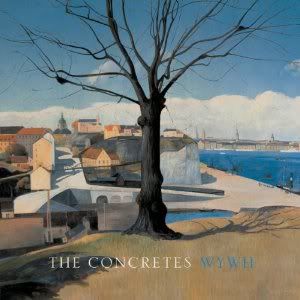 The Concretes: WYWH
"…sultry and atmospheric…blends mellow electro-pop melodies with ambient beats beneath new lead singer Lisa Milberg's whisper soft vocals"
The Concretes – All Day (mp3)*
The Concretes – Good Evening (mp3)*
23.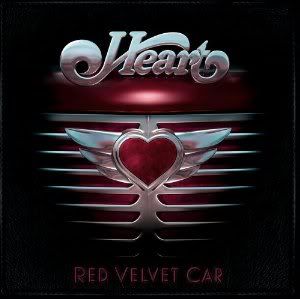 Heart: Red Velvet Car
"…a step back from the pop-rock endeavors of recent decades in favor of a multi-instrumental style…perfect display of Ann's astounding vocal power and Nancy's searing guitar riffs."
22.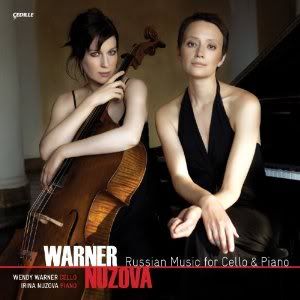 Warner Nuzova: Russian Music for Cello & Piano
"…The deep resonance of Warner's cello is juxtaposed and intertwined with the emotive peels of Nuzova's piano, resulting in a sound full of somber beauty and classical romance."
21.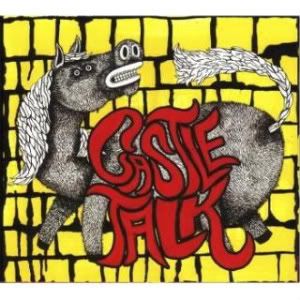 Screaming Females: Castle Talk
"…loud, exhilarating, wailing punk rockers…a spectacular cacophony of ferocious growls, frenzied shrieks, scorching guitar licks and tempestuous rhythm"
Screaming Females – I Don't Mind It (mp3)*
20.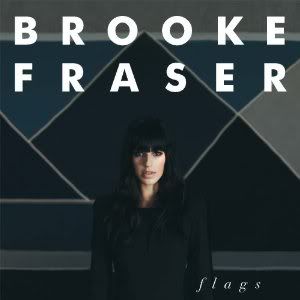 Brooke Fraser: Flags
"…a collection of subtle folk-influenced melodies and pretty, infectious pop fleshed out with innovative arrangements and all wrapped up in Brooke's warm voice"
19.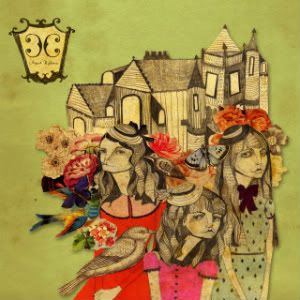 Agent Ribbons: Chateau Crone
"…churns atmospheric retro pop-rock with modern rock riffs, handclap percussion, and girl group harmony. The result is somewhere between The Zombies and The Shangri-Las."
18.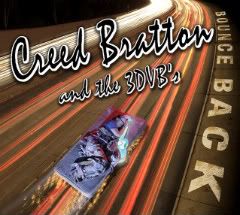 Creed Bratton: Bounce Back
"…With the help of his backing band The 3DVB's and his The Office co-star Ed Helms, Creed has made an unusual, funny, funky, and all around awesome album."
Creed Bratton – Rubber Tree (mp3)*
17.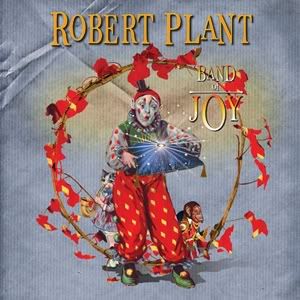 Robert Plant: Band of Joy
"…an almost perfect marriage of Robert Plant's psychedelic sway and Buddy Miller's freight train of rocked up Americana"
16.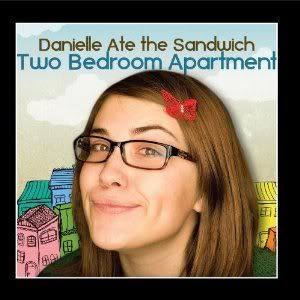 Danielle Ate the Sandwich: Two Bedroom Apartment
"…The combination of that kind of sweetly self-deprecating humor and Danielle's clear, warm voice along with some very pretty acoustic melodies make this album a charmer."
15.
Robert Stallman: The Nightingale in Love
"…Whether you're a classical aficionado or simply enjoy pretty instrumental music, this lovely album is definitely one to try…Simply put, The Nightingale in Love is beautiful. So very beautiful."
14.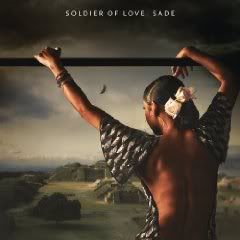 Sade: Soldier of Love
"…an album everyone should hear…strong artistic integrity combined with an exquisitely exotic voice and elegant melodies give Sade's music a rare grace and beauty."
13.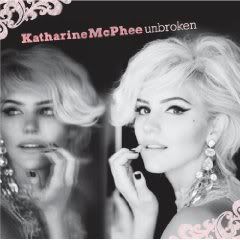 Katharine McPhee: Unbroken
"…an excellent mix of infectious pop melodies and singer-songwriter acoustics…Her multi-faceted voice effortlessly flows from impressive Divaesque acrobatics to a warmer, relaxed charm reminiscent of classic Carole King."
12.
Loreena McKennitt: The Wind that Shakes the Barley
"…brimming with a heady mix of Celtic and folk instrumentation…Loreena's supernatural soprano is on gorgeous display"
11.
The Bird & The Bee: A Tribute to Daryl Hall & John Oates
"…tribute to 1980s pop icons Hall & Oates is no parody, instead this is a sincere and happy homage to one of my favorite guilty pleasure bands…the perfect soundtrack for summer."
10.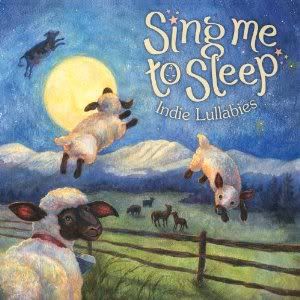 Sing Me To Sleep: Indie Lullabies
"…a wide variety of charming, serene covers by various indie acts…The entire Sing Me To Sleep album flows together to create a lovely, gentle mood."
Dean & Britta – Making Me Smile (mp3)*
Buy @ Amazon
9.
The Gaslight Anthem: American Slang
"…one of the most excellent, enjoyable rock albums I've heard in years…infectious but substantial rock – settled delciously somewhere between arena and roots."
8.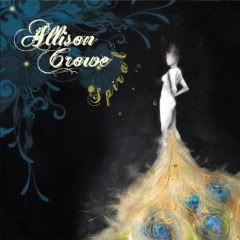 Allison Crowe: Spiral
"…Her voice flawlessly flows between the most pristine soprano and gut-wrenching, full-bodied wails…I hear Allison Crowe sing, and I remember the effect music is supposed to have on you."
7.
The Innocence Mission: My Room in Trees
"…pristinely pretty…Sparse arrangements are coupled with poetic lyrics full of scenic imagery and bittersweet emotion – all carried by the lovely soprano of Karen Peris."
The Innocence Mission – God is Love (mp3)*
The Innocence Mission – Happy Mondays (mp3)*
6.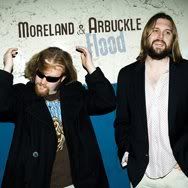 Moreland & Arbuckle: Flood
"…If Moreland & Arbuckle's upcoming album Flood is any indication, 2010 is gonna be a great year for music…this mix of Delta blues, folk, country, soul, and rock is one wild ride."
5.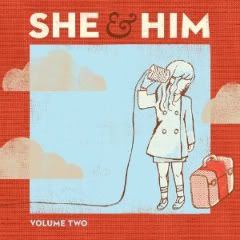 She & Him: Volume Two
"…another collection of airy, retro-styled pop songs fleshed out with folk instrumenation…a breezy pop soundtrack for summer."
4.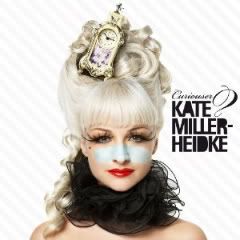 Kate Miller-Heidke: Curiouser
"…like a collaboration between Kate Bush and Lady Gaga. Mainstream pop fans will definitely enjoy this disc, as will those searching for catchy tunes with lyrical substance."
3.
Janelle Monáe: The Archandroid
"…Conceptually and musically, this multi-facted, genre-mashing masterpiece has everything you could want in an album and then some. And Janelle's supernatural vocal range is as chameleonic as the songs she sings."
2.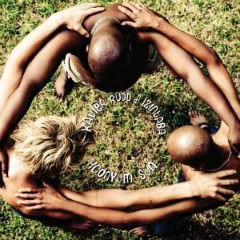 Xavier Rudd: Koonyum Sun
"…Xavier Rudd is my favorite artist, full stop…yet another breathtaking masterpiece that's sure to land Xavier Rudd at the top of my year end list again."
1.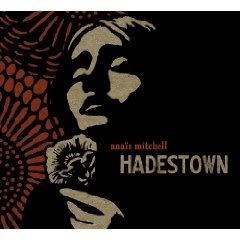 Anaïs Mitchell: Hadestown
"…transforms the ancient Greek myth of Orpheus and Eurydice into a post-apocalyptic American fable with Depression era style and indie-folk sensibility. This gorgeous, exciting project reminds me why I love music so much and why I love writing about music so much."
Anaïs Mitchell – Flowers (mp3)*
Anaïs Mitchell & Bon Iver – Wait for Me (mp3)*
*all mp3s hosted by & posted w/ permission of artists, labels and/or their PR reps