We've been praising Lorde's music here at Muruch since last July and have been happy to see her music finally pop up on American television and soar to the tops of the charts – her hit single "Royals" is enjoying its second week at the top of Billboard's Hot 100. Lorde is 16-year old New Zealand singer-songwriter Ella Yelich-O'Connor and her debut album, Pure Heroine, more than lives up to all the hype.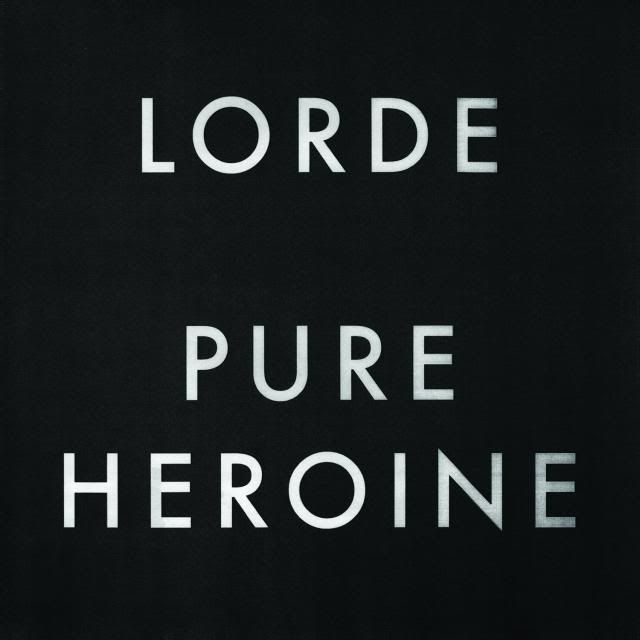 we're hollow like the bottles that we drain
you drape your wrists over the steering wheel
pulses can drive from here
we might be hollow, but we're brave
The album doesn't have enough variety in sound to write a proper track-by-track review, but its uniformity of style is certainly never boring. If you like one song, you'll love the entire album.
Some tracks are slightly slower in tempo than others, but there aren't any true ballads. While I am curious as to what a Lorde ballad would sound like, the lack of slow songs works well here and prevents the album from losing any its momentum. The result is one of those rare song cycles that flows seamlessly from beginning to end and keeps the same level of energy throughout.
All of the songs feature Lorde's signature blend of heavy, sporadic beats and witty, sardonic lyrics, which are often written from an outsider's point of view in a poetic style. It would seem the apple doesn't fall far from her prize-winning poet mother's tree. And Lorde's extraordinary voice is as adept at spitting out spoken word verses as it is at singing catchy electro-pop choruses.
In addition to the popular singles "Royals" and "Tennis Court," the standout tracks are "400 Lux," "Team," "Glory and Gore," "Still Sane" and "White Teeth Teens."
In a recent interview, Lorde was quoted as saying "pop music doesn't have to be stupid" and "I think you can combine saying something clever with saying something in a highly-accessible way." She's done exactly that with Pure Heroine.