It's always seemed strange to me that extraordinarily talented singers like Allison Crowe, Anouk and Sia haven't become household names in every country like their inferior pop princess counterparts. That's all about to change for Sia, thanks to her new album, 1000 Forms of Fear
.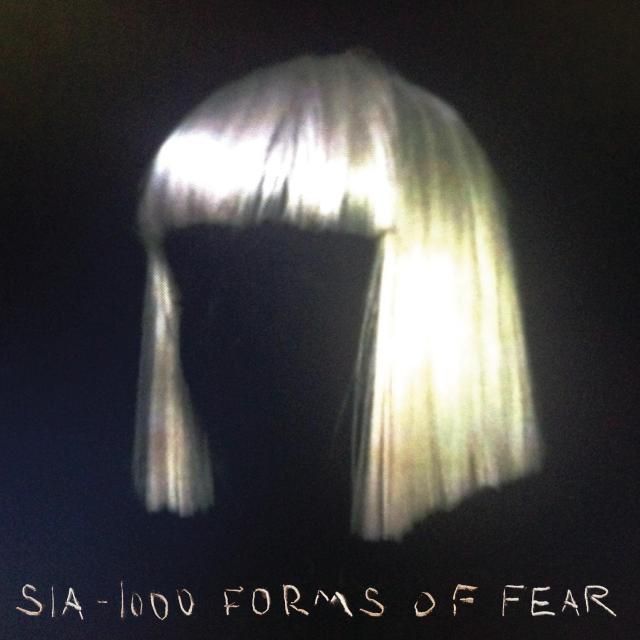 I first heard Australian singer-songwriter Sia over a decade ago in Ireland when she sang for the British downtempo group Zero 7. Sia has had pretty much consistent success in Europe ever since and has penned hits for Katy Perry, Rihanna, Beyoncé, Celine Dion and Britney Spears. Yet she's only experienced brief brushes with the American charts under her own name, first with the 2006 hit "Breathe Me" and then with her recent David Guetta collaboration "Titanium." And even those two singles are better known as "the song from the Six Feet Under finale" and "that Titanium song" rather than for their singer's name.
Sia is finally enjoying a much deserved surge in both popularity and name recognition here in America with the new album's first smash single, "Chandelier." The track is everything that the perfect pop song should be and Sia's rafter-scraping voice pushes the chorus to supernatural heights.
"Chandelier" is such an unusually exquisite, stand out track that the rest of the album can't help but pale by comparison. There are, however, some impressive exceptions. Among them are "Eye of the Needle" and "Cellophane."
Also of note is the Rihanna-meets-Beyoncé pairing "Free the Animal" and "Fire Meet Gasoline" – the latter has a chorus melody suspiciously similar to that of "Halo."
The album also features a solo version of "Elastic Heart," which Sia originally recorded with The Weeknd and Diplo for The Hunger Games: Catching Fire soundtrack
.
Remember the name Sia. She's earned it.
Buy @ Amazon