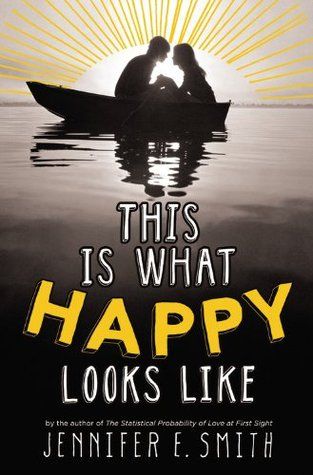 Jennifer E. Smith's novel, This Is What Happy Looks Like, is a sweet little (well, big) story about two teenagers who randomly connect online, fall in love and then meet in person.
The twist, which is revealed at the beginning, is he's a famous movie star and she's harboring a secret past.
I would've liked it better without the extra celebrity melodrama. Far more interesting and charming were the emails that open the first few chapters and the awkward transition the two lovebirds experience when they finally meet face to face.
Still, it was a refreshingly light, romantic and happy read.
Buy @ Amazon