This year's top album list pretty much assembled itself throughout the year. The top 4 in particular are albums I expect to continue to listening to over and over for years to come. Click on the album titles to read the full reviews, purchase the albums, and, in some cases, download mp3s…
Muruch's Top 25 Albums of 2011
25.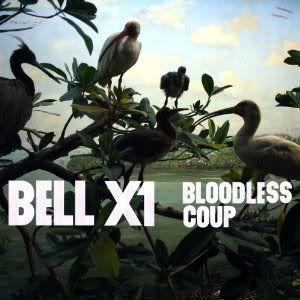 Bell X1: Bloodless Coup
"…turns the band's signature blend electro-pop and rock up a notch"
Hey Anna Lena by Bell X1
24.
The Good Natured: Skeleton
"…combine catchy electro-pop with airy dream-pop….What sets The Good Natured's songs apart is the occasional splash of exotic strings or thunderous, syncopated beats. I'm enjoying this album immensely."
Buy @ Amazon
23.
Shona Foster: The Moon & You
"…moody piano melodies with subtle instrumental and vocal flourishes"
Shona Foster – The Moon & You (Sampler) uploaded by Beach Hut Records
22.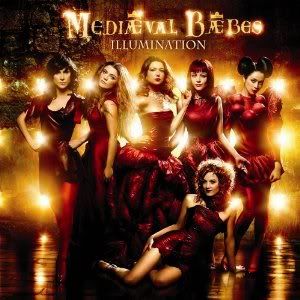 Mediaeval Baebes: Illumination
"…churns the all-female vocal ensemble's signature Gothic choir sound with even more exotic instrumentation, faster tempos and fiercer wails….brimming with dark drama, intoxicating rhythms and haunting choral harmonies"
21.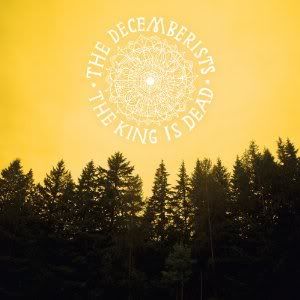 The Decemberists: The King is Dead
"…From the opening blast of harmonica through the finale, The Decemberists have woven layers of delicate instrumentation and poetic lyrics into even the most buoyant and infectious song on this album."
20.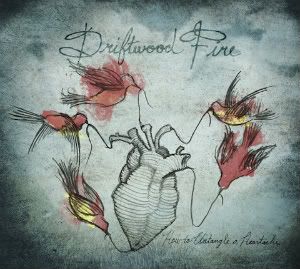 Driftwood Fire: How to Untangle a Heartache
"…truly a delight…airy pop-folk songs…"Appalachian Hills" is the album's biggest stunner. The haunting folk ballad explores the beautiful landscape and horrific racism in the Shenandoah valley during and after the Civil War."
19.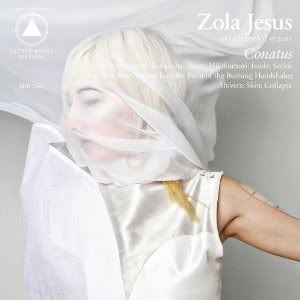 Zola Jesus: Conatus
"…dark and entrancing pop songs…slinky beats, a chilling trill of piano and Zola's haunting multi-layered howls make "Vessel" absolutely hypnotic."
18.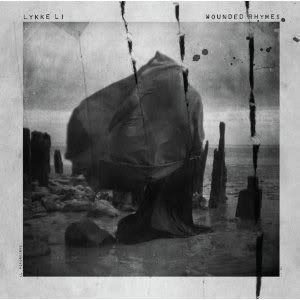 Lykke Li: Wounded Rhymes
"…Quirky, moody, syncopatedly rhythmic, femme electro-pop and indie-rock"
Youth Knows No Pain by LykkeLi
17.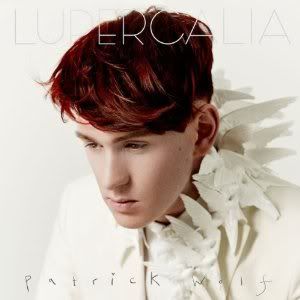 Patrick Wolf: Lupercalia
"…marries the electro-pop of his recent releases with the eccentric troubadour style of his early albums, then takes things a step beyond with classical strings, big brass and a newfound lyrical optimism."
16.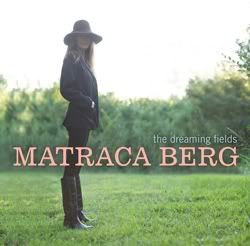 Matraca Berg: The Dreaming Fields
"…the music on this album is exquisite and the songs examine deeper, darker themes than are typically found in the modern country-pop era"
15.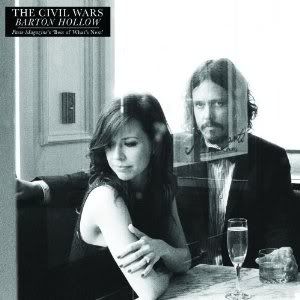 The Civil Wars: Barton Hollow
"…a gorgeous, intimate blend of pretty pop melodies and sparsely atmospheric folk with an occassional punch of rowdy country-blues."
The Civil Wars – Barton Hollow (mp3)*
14.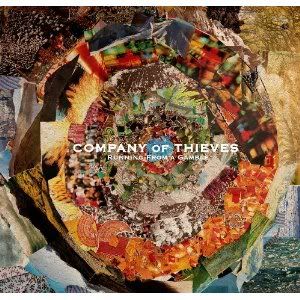 Company of Thieves: Running from a Gamble
"…Lead singer Genevieve Schatz' voice is distinctively strong and pretty, and the band's pop-rock songs are far more catchy and lyrically substantial than anything on the radio…one of those albums I like more with each listen."
Company of Thieves – Modern Waste (mp3)*
13.
Zaz
"…The poor kid must be sick of the comparisons, but what else can I say here? This little gem of an album sounds like Edith Piaf singing modern, slightly quirky, jazz and pop tunes. I adore it…There really are no weak tracks on the album, the intricacies and charm of the arrangments are a perfect match for Zaz' superb and distinctive voice."
12.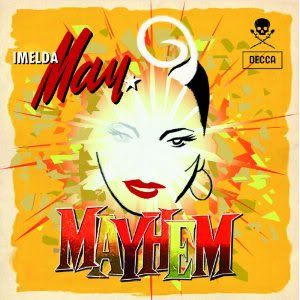 Imelda May: Mayhem
"…adds just enough modern rock noise to Imelda's signature growling rockabilly sound to make it interesting without losing the retro style that makes her music so charming."
11.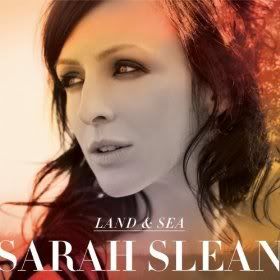 Sarah Slean: Land and Sea
"…grand in scope and beautifully complex, yet one of the most irresistibly accessible collections I've ever heard. This magnificent new song cycle finds Sarah taking pop, folk, rock and classical to places they've never been before."
Sarah Slean – Amen by muruch
10.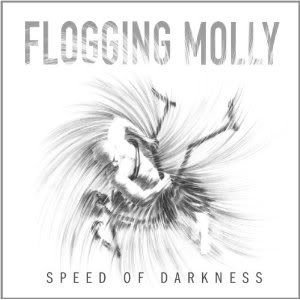 Flogging Molly: Speed of Darkness
"…more of a American rock musical sound than the seminal Celtic punk band's previous efforts…a lyrically brilliant and sonically solid effort inspired by the U.S. economic collapse – particularly its harsh effect on Detroit's factory workers."
9.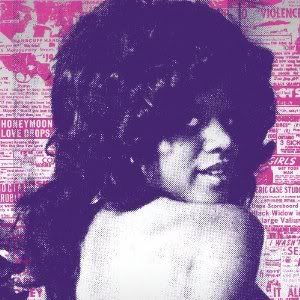 Black Joe Lewis & The Honeybears: Scandalous
"…gives these brilliant musicians some new opportunities to show off their substantial skills…"You Been Lyin'" is the best, most exciting collaboration any album ever had. The quaking duet with "Dallas gospel funk band" The Relatives sounds like The Staples Singers and George Clinton jamming with The Darkness."
8.
Lia Ices: Grown Unknown
"…The album's brilliance lies in Lia's unusual use of instrumental embellishments to punch up her otherwise gentle melodies…Lia's beautiful voice makes even the most basic ballad absolutely stunning."
Lia Ices – Daphne (mp3)*
Lia Ices – Grown Unknown (mp3)*
7.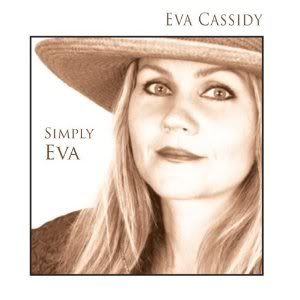 Eva Cassidy: Simply Eva
"…previously unreleased material by the late, great Eva Cassidy…composed entirely of acoustic versions of Eva's best known recordings. Accompanied only by the soft strum of her guitar, Eva's extraordinary voice is beautifully displayed in this exquisite collection."
6.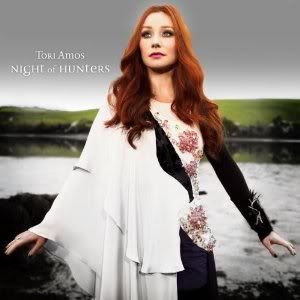 Tori Amos: Night of the Hunters
"…One of the more impressive releases of 2011 so far, Night of the Hunters was an ambitious undertaking for Tori Amos and one that, despite its weaknesses, can be called a success. It's also a definite step in the right direction for the songstress and has won my loyalty back after a decade of disillusionment."
Buy Night of the Hunters @ Amazon
and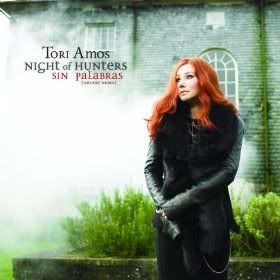 Tori Amos: Sin Palabras (Night of the Hunters Instrumental)
"…Sin Palabras has all of the strengths of Night Of Hunters, yet none of the weaknesses…gorgeous instrumental version illuminates all of the intricacies and nuances of the arrangements. The brilliance of Tori's piano playing, as well as that of her accompanying orchestra musicians, is put on full display."
Buy Sin Palabras @ Amazon
(only $4.99!)
5.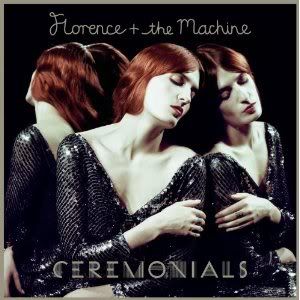 Florence + the Machine: Ceremonials
"…has almost Seraphic reverence to its bombast. And Florence Welch's unearthly wails remain unparalleled and mesmeric."
4.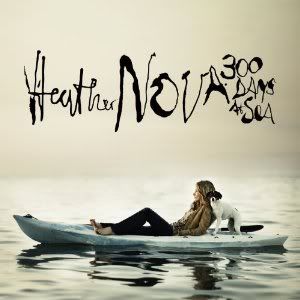 Heather Nova: 300 Days at Sea
"…Heather's unusually gorgeous voice has always been the driving force in her songs, but her intricate layering of high energy pop-rock instrumentation with haunting folk melodies continues to put her music into a category of its own."
3.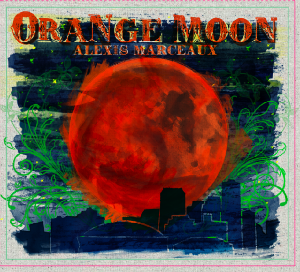 Alexis Marceaux: Orange Moon
"…a brassed up brand of eerie indie-rock, melodic pop, delicate folk and the lightest hint of Zydeco…From her first wail in the mesmeric, churning, chill-producing opener, "Leila and the Orange Moon," I knew I would love this album."
Orange Moon – Sneak Hear by AlexisMarceaux
2.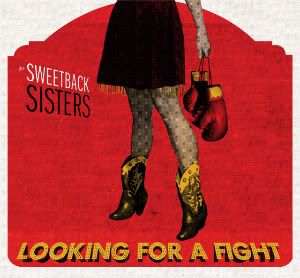 The Sweetback Sisters: Lookin' for a Fight
"…a delightful nod to vintage Western swing, honky tonk and classic Nashville country…the whole album is a toe tappin', hip shakin' wonder. I expect it to be on my best of the year list come December."
1.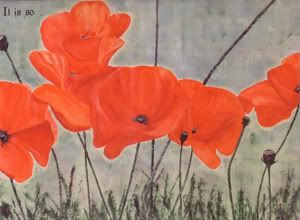 Sonya Cotton: It is so
"…I don't recall ever having been so profoundly moved by an album. The lyrics read like classic poetry, full of beautiful, nature-evoking imagery and immense sorrow…Sonya's broken heart is deeply embedded in the marrow of this spectacular album, as her personal loss intertwines with metaphors depicting the loss of natural habitat and sanctuary for animals in the wild. Such personal and universal themes coupled with lush, intricate arrangements must surely destine It is so to become a folk classic."
*all mp3s & streams uploaded by & posted w/ permission of artists, labels and/or their PR reps