I first posted about Seattle folk-pop ensemble Ivan & Alyosha two months ago when they were recommended to me based on my affection for their labelmates, The Lumineers. Having now heard Ivan & Alyosha's entire debut full-length album, All The Times We Had, I'd say that the comparison to The Lumineers is still fairly accurate. The two bands definitely share a certain multi-instrumental, melodic sensibility, but Ivan & Alyosha's music is distinctively different enough to stand on its own merit. And you have to love any band named after characters in a Dostoyevsky novel
.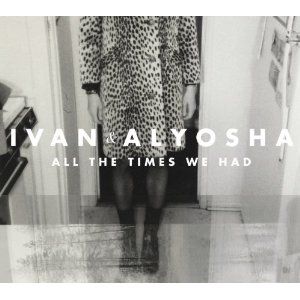 The opener "Be Your Man" is a catchy, buoyant folk-pop number.
"Fathers Be Kind" has a similar lyrical theme to John Mayer's "Daughters," but a much cooler execution. You can stream "Fathers Be Kind" below.
"Easy to Love" is a sweet, mellow, feel good kinda love song. You can stream the song at NPR.
The album's first single, "Running for Cover," begins as a gently rolling, tinkling melody but the energy and tempo build with every note. You can watch the video below.
The standout track "The Fold" is a cinematic pop-folk song as lovely, comforting and encouraging as an old friend.
The Americana anthem "Don't Want To Die Anymore" is somewhere between Ryan Adams and The Low Anthem. Which actually describes most of the album.
You can hear the band perform live on Mountain Stage here, on Tiny Desk Concert here and download a free, legal mp3 by entering your email address into their official site widget below…